Get the Product Specification Worksheet For Quick Custom Electronic Quote Turnaround
One of the most common delays in getting a quote for a custom electronic assembly order is having incomplete product specs. Using our Product Specification Worksheet, you'll never forget any of the necessary pieces and your quote will make it out to you in record time.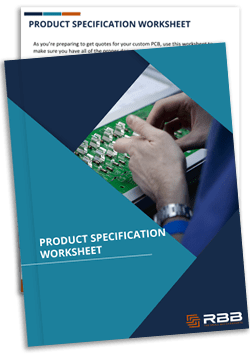 An easy-to-use guide to help create complete product specs. You'll have:
A checklist of the files you'll need to include
And a list of questions you should have answered before calling your manufacturer
The Product Spec Worksheet will make your job easier by taking the guesswork out of getting new quotes. Just fill out the short form to the right to get the checklist.